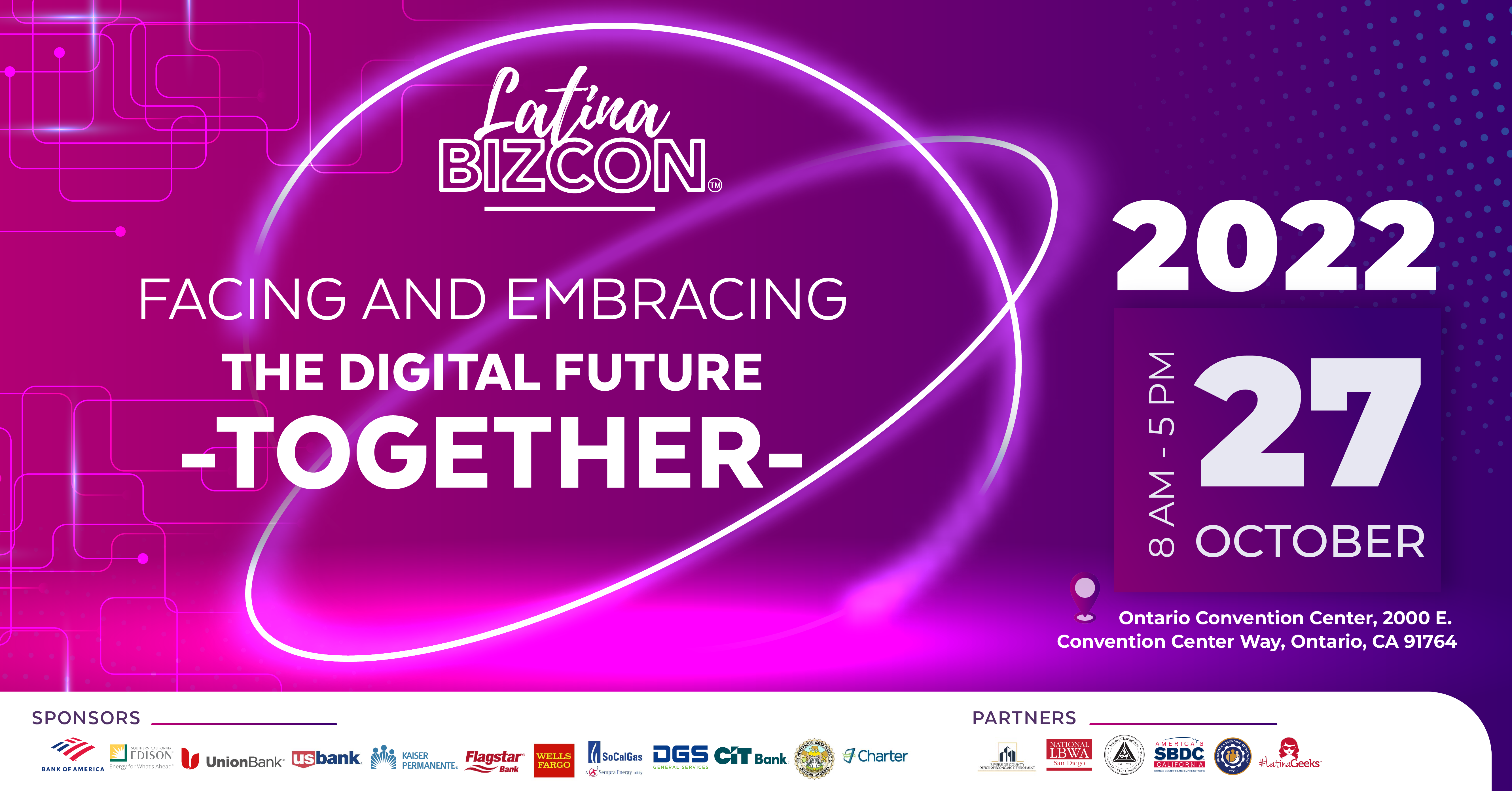 2022 Latina BizCon™ Facing and Embracing the Digital Future – Together
To thrive in a rapidly changing environment,  business owners must embrace innovation and technology. This year's Latinas BizCon aims to provide the audience with an overview of how technologies like the internet, automation, big data, and others are impacting the way businesses serve their customers and how the use of electronic data and business processes are now intrinsic to their normal operation. In this new world, small business owners need to know how to protect their customer and business information from external attacks and how to leverage new powerful technologies to gain more customers, increase their revenue and compete in this world. 
Latina BizCon™ is an annual conference that brings together a community of influential, innovative, and passionate Latina entrepreneurs and small business owners from around the Inland Empire to share ideas, learn from each other, network, and discover new opportunities for growth.
In this year's conference you will hear from entrepreneurs and experts on how to protect your business from cyber threats and privacy breaches and what are the new "must know" technology trends that are impacting how businesses get ahead in the market. You will have the opportunity to engage with expert mentors to help you navigate and integrate these technologies into your business. 
We invite you to participate in our sessions on  "Business Matchmaking", how to  "Start your Small Business Certification", how to access local resources including capital, and more. 
SPEAKERS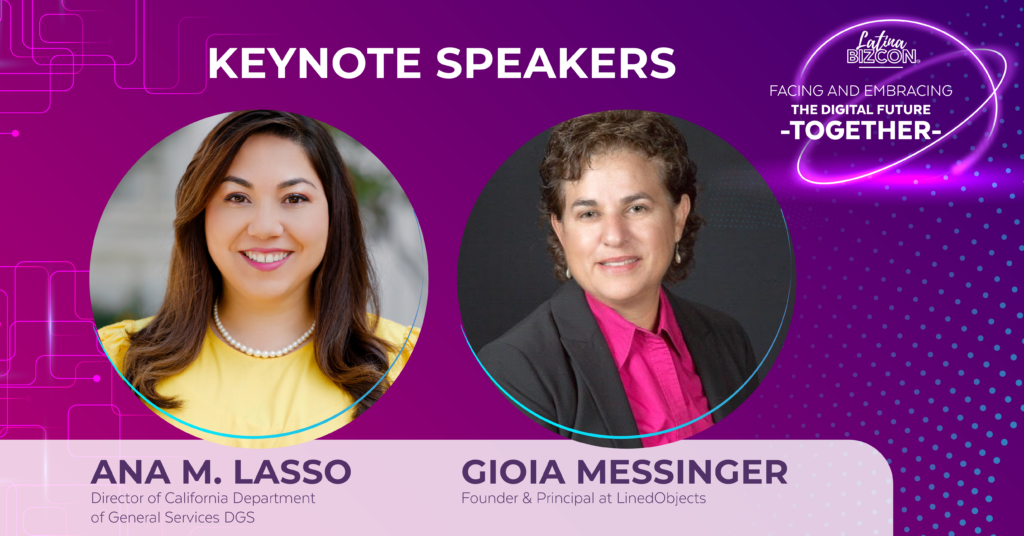 AGENDA
Coming Soon!
BUSINESS MATCHMAKING REGISTRATION
Coming Soon!
OUR SPONSORS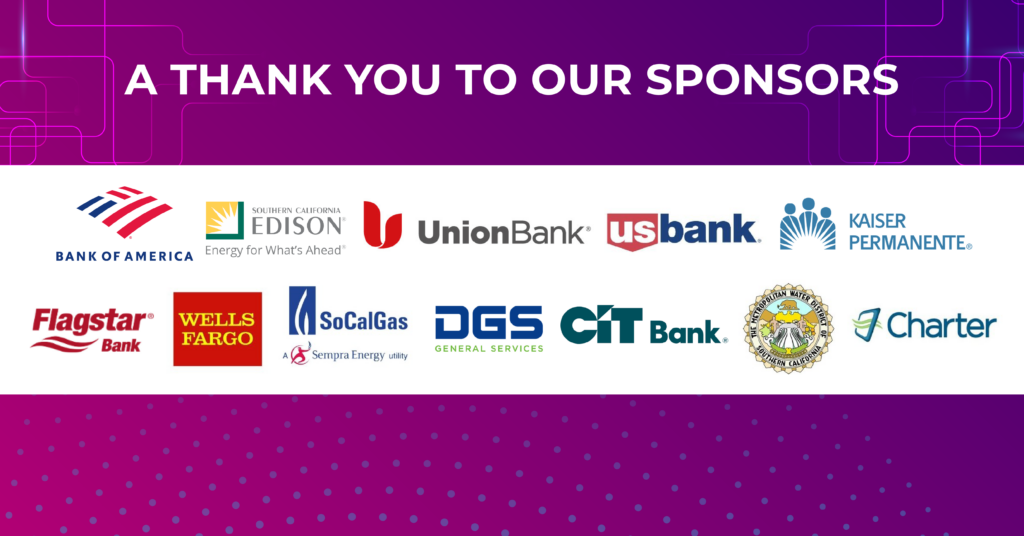 SPONSORSHIP OPPORTUNITIES
Are you interested in sponsoring a future workshop event or webinar? Please contact Maria M. Solano at maria@nlbwa-ie.org
VOLUNTEER OPPORTUNITIES
We are now accepting volunteer applications to assist us during the event.
VOLUNTEER
ACCOMMODATIONS
A block of rooms has been reserved for our group at the DoubleTree Hotel. The group rate is $149 per night.
BOOK HOTEL
DIRECTIONS AND PARKING
Parking for all cars and motorcycles is at the rate of $10.00, limo/truck and trailer is at $20.00 and RV parking is $50.00.  Parking rates are per day, per entry (no in/out privilege). Credit & Debit Cards ONLY (Mastercard, Visa, Discover, and American Express are accepted.) Due to city regulations and insurance liability, overnight parking in the dock area or any OCC parking lot is prohibited. To learn more, view here.
PARTNERS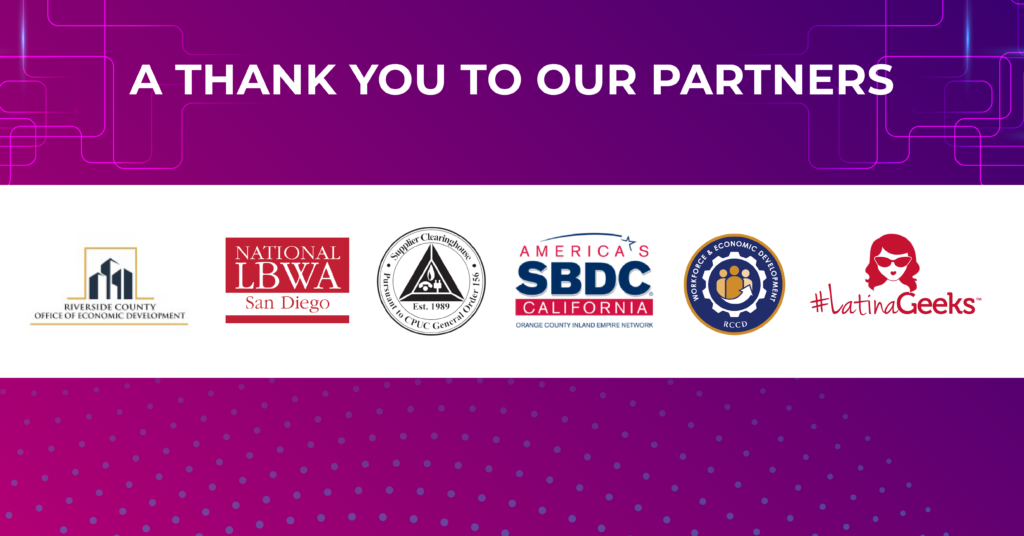 Visit Conference Exhibitors
Coming Soon!
If you are interested in being an exhibitor, please register here.