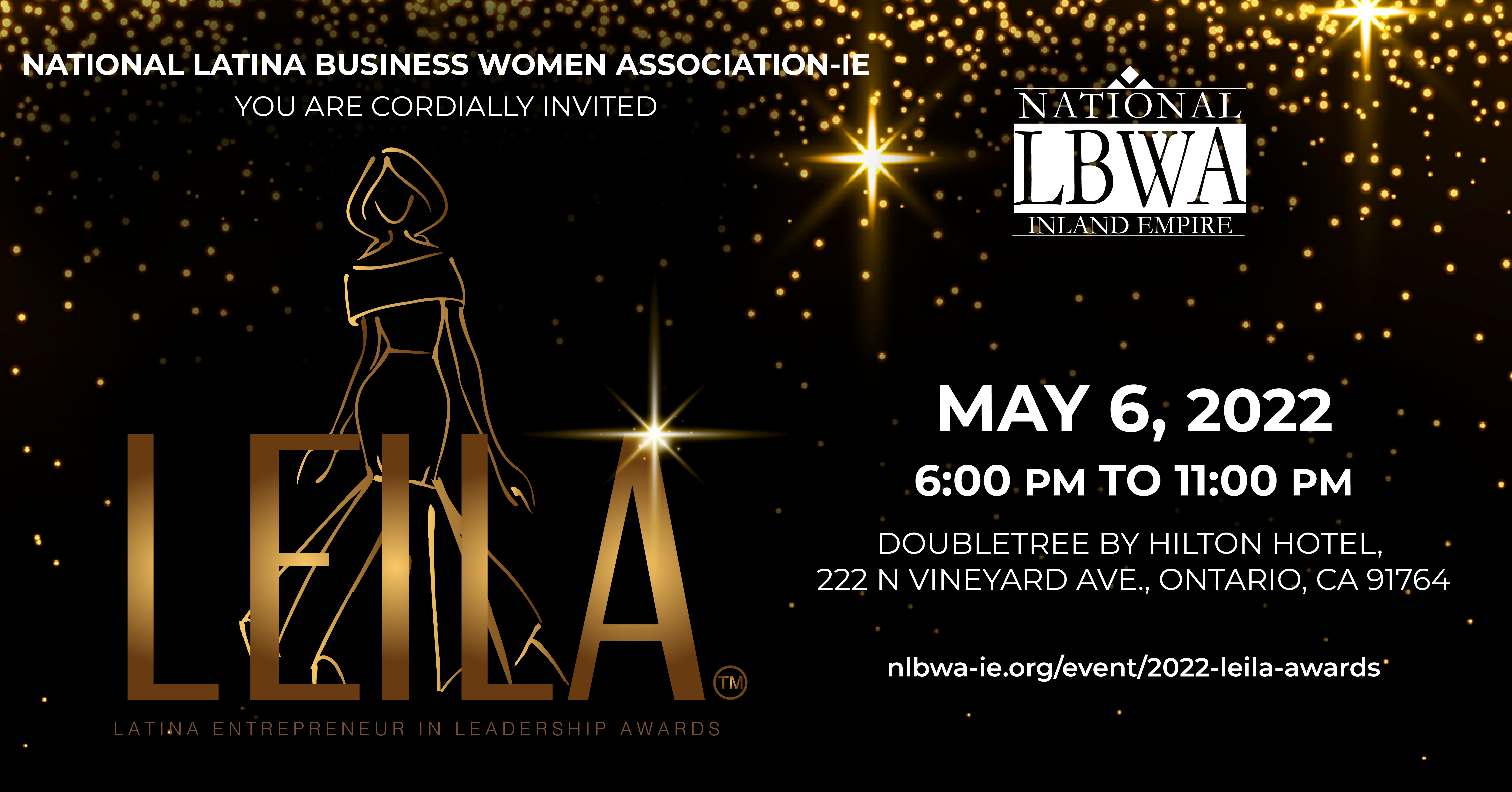 LEILA ™ is an annual awards gala where local government leaders and the Inland Empire business community come together to recognize local Latina entrepreneurs and celebrate their success, achievements, and their impact on our communities. The nominees are Latinas who have demonstrated entrepreneurial leadership and service to their community. In 2022, we are honored to recognize women in 3 categories: LATINA EXECUTIVE OF THE YEAR AWARD, LATINA OWNED EMERGING BUSINESS OF THE YEAR AWARD and LATINA OWNED BUSINESS OF THE YEAR AWARD.  Moreover, at this event, NLBWA-IE will share with the attendees the valuable insights learned from their latest research study: Impacts of Covid-19 on Latina Businesses in Inland Southern California. This year's event promises to be enlightening,  inspirational, fun, and memorable!
Tickets
2022 LEILA AWARD NOMINEES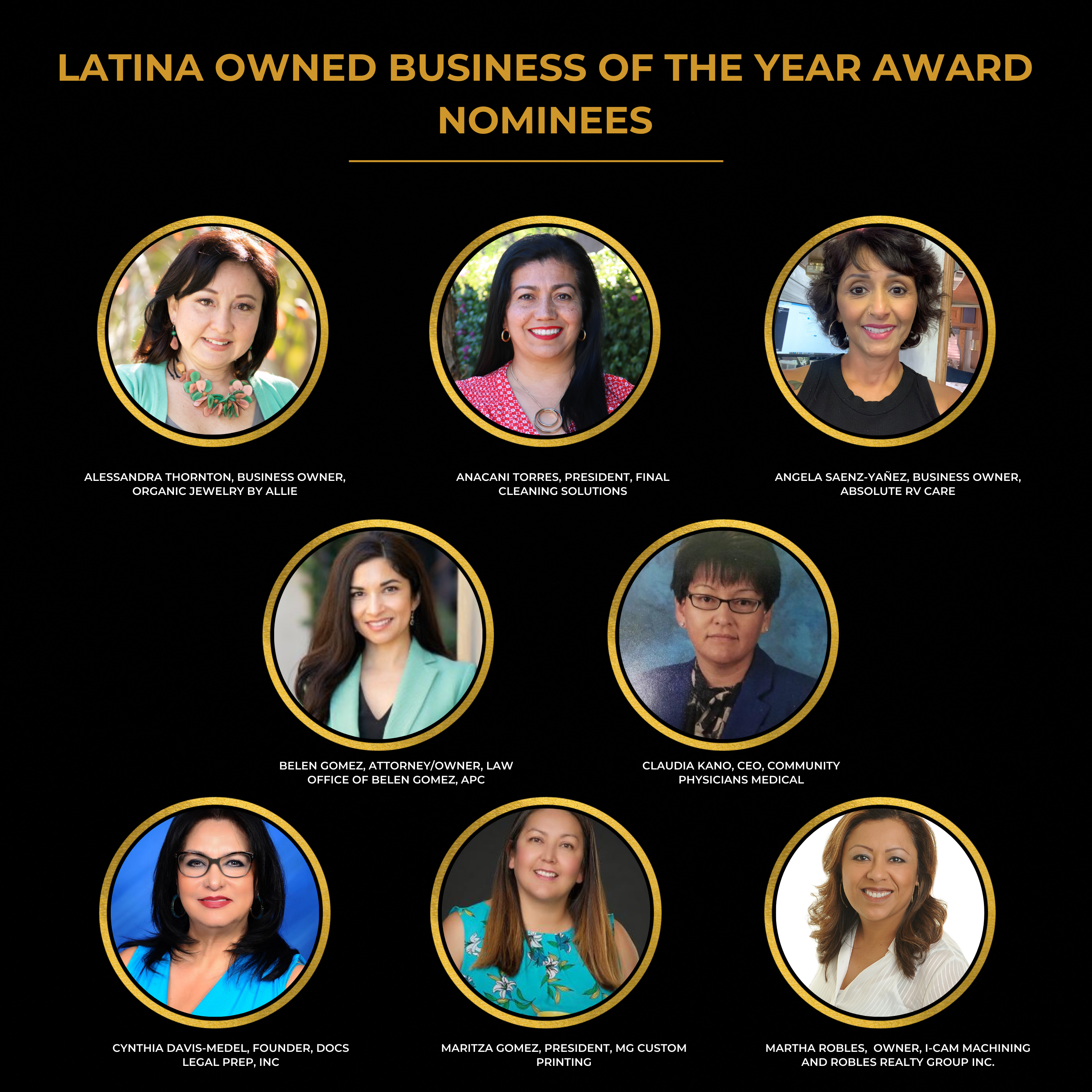 ABOUT THE EVENT
As the business community emerges after the pandemic challenges, we come together to celebrate the women who bravely lead the way through the wild waters. At the 2022 LEILA™  Awards, we are proud to honor Latina-Owned businesses who are building a legacy and the foundations for the next generations. Join us in celebrating the Latinas who are starlights pioneering our future!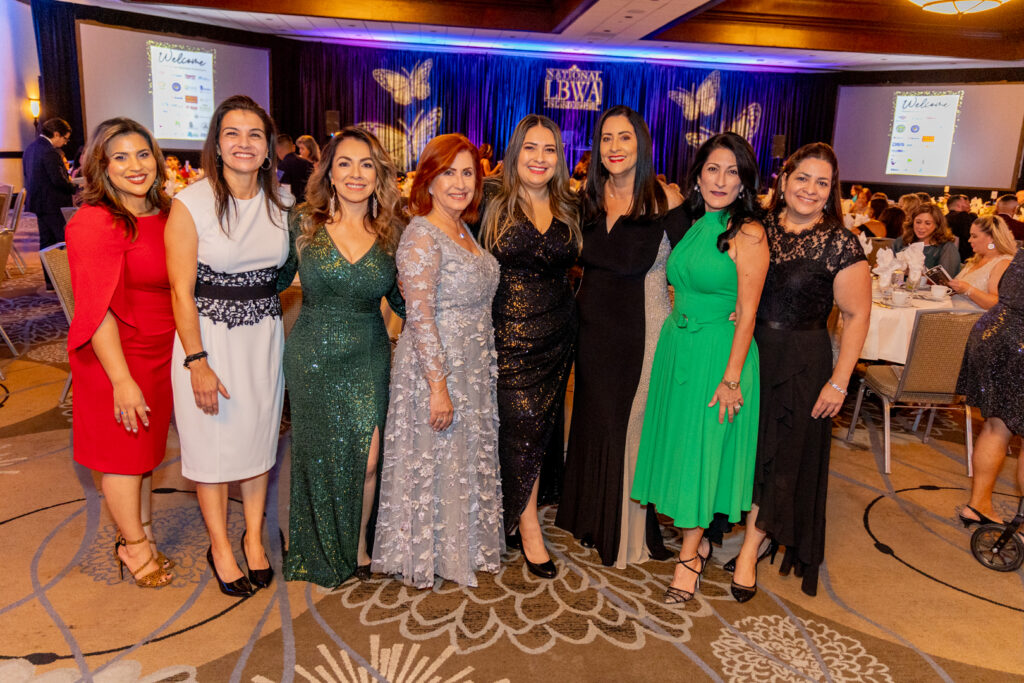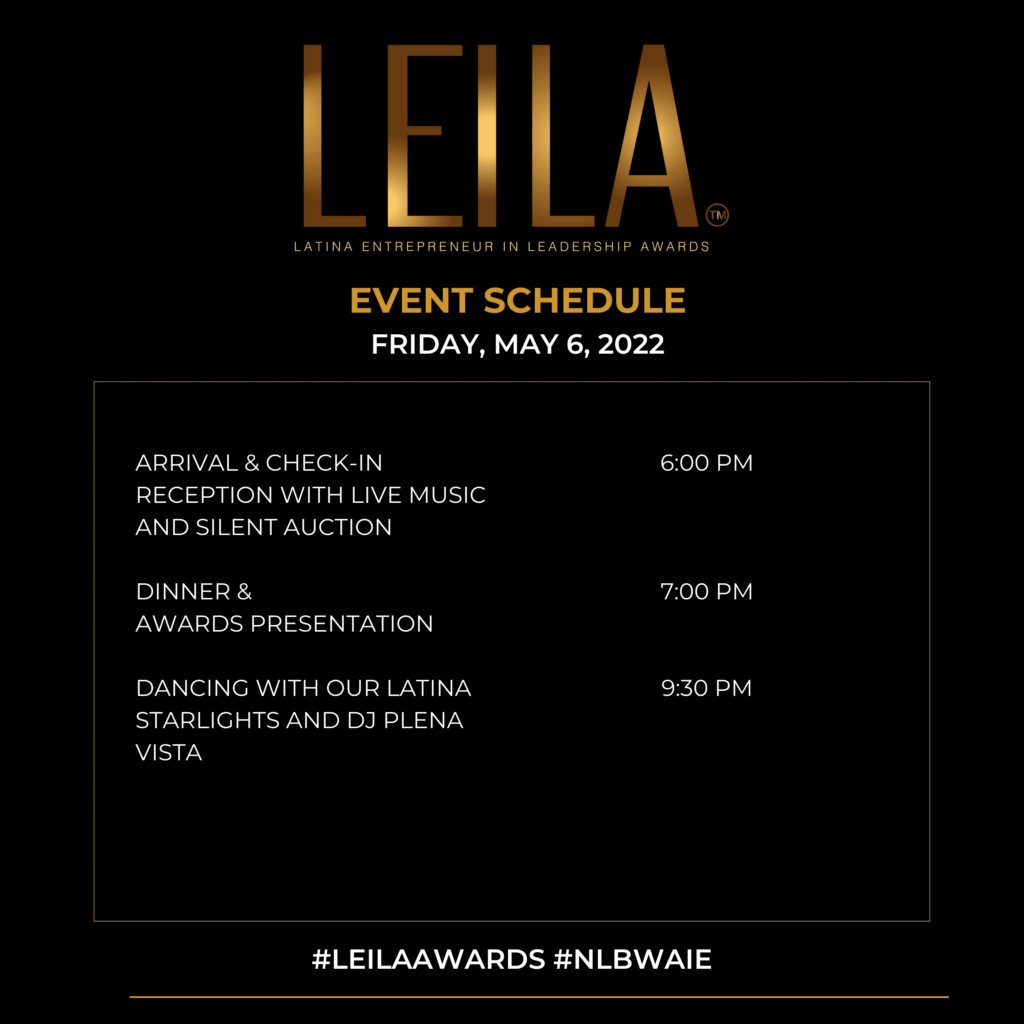 Join us for reception, dinner, dance, and a night full of unforgettable moments!
SPONSORSHIP OPPORTUNITIES
Are you interested in sponsoring a future workshop event or webinar? Please contact Maria M. Solano at mmsolano@nlbwa-ie.com
VOLUNTEER OPPORTUNITIES
We are now accepting volunteer applications to assist us during the event. Sign up here.
ACCOMMODATIONS
A block of rooms has been reserved for our group at the DoubleTree Hotel. The group rate is $149 per night.
Book a Room
HEALTH AND SAFETY RECOMMENDATIONS AND REQUIREMENTS
The safety of our sponsors, partners, staff, affiliate members, volunteers, and event attendees is a top priority for NLBWA-IE. In order to provide a respectful and mindful environment, as well as to keep our event safe and compliant with CDC regulations, we ask that all attendees follow the following guidelines at this event:
Mask Policy
Cleanliness guidelines
COVID-19 Vaccination
Illness Symptoms
It is recommended to wear a mask (covers the nose and mouth) while indoors. For reference, here is a CDC guide to masks. Masks will be available on-site at the registration table. Individuals who are not fully vaccinated are required to wear a mask.
Hand sanitizer will be available. Wash hands often with soap for at least 20 seconds and/or use hand sanitizer before and after touching shared items and before meals.
At this time, we are not requiring proof of vaccination, as the event will have less than 300 attendees. Individuals who are not vaccinated are required to wear a mask.
We will be checking attendees' temperatures at registration. For individuals displaying symptoms the day of the event, we strongly recommend staying at home. A recording of the event highlights will be available at no additional cost. Read CDC Guidelines about symptoms.
We reserve the right to update these guidelines at any time as health and safety protocols evolve.