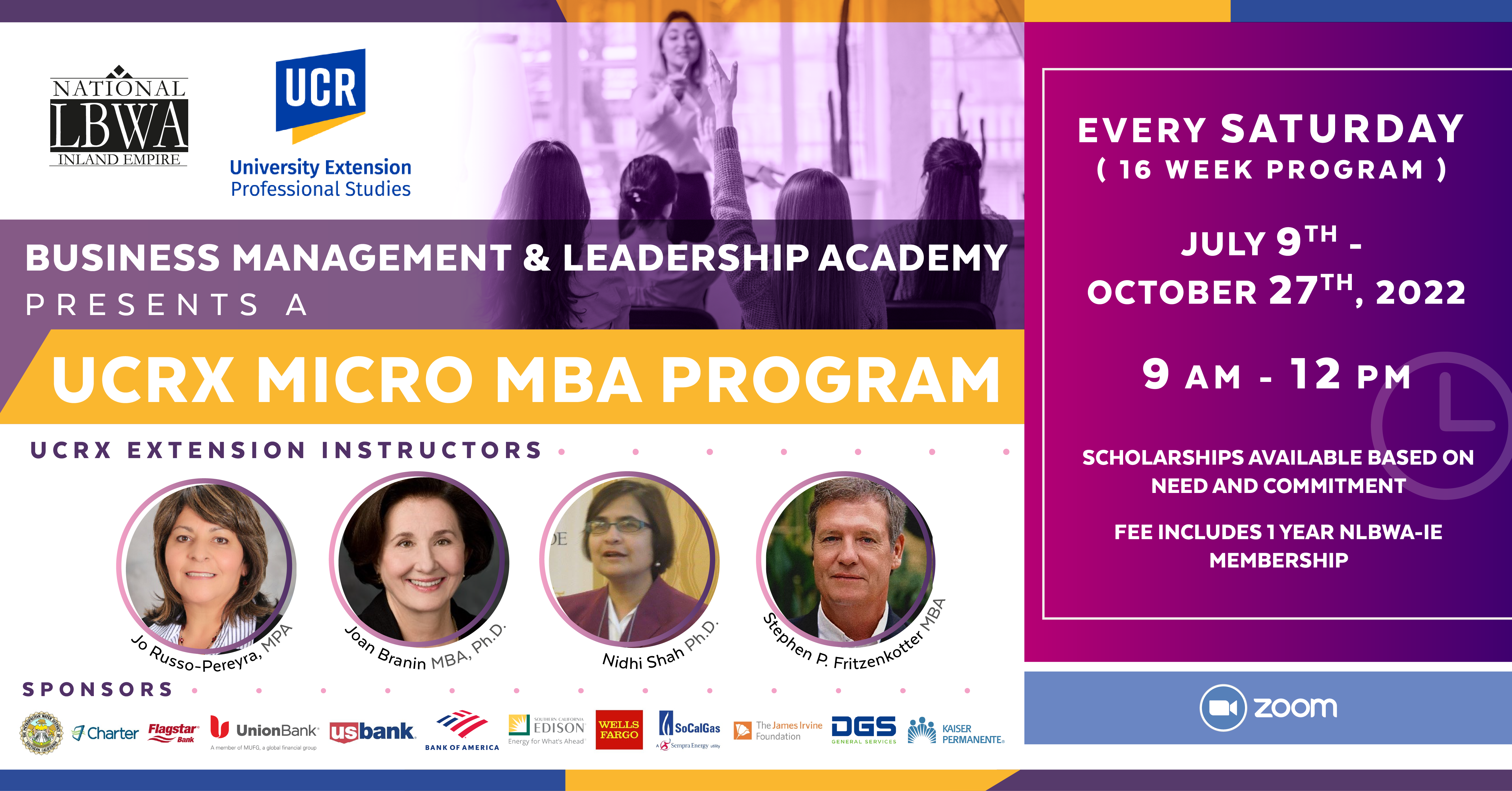 This university-accredited program is a highly practical 16-week course focused on providing entrepreneurs with the key fundamentals of business and current issues, challenges, and opportunities faced in the evolving global environment. Learners will develop a strong foundation in business fundamentals, explore global culture and diversity in business, develop and apply critical thinking and problem-solving skills, and analyze situations and issues relevant to today's managers.
This program is intended for companies that have been in existence for at least three years. Businesses who want to become a vendor for corporations and public utility agencies and/or focus on environmental sustainability and healthcare access are encouraged to apply.
Scheduled Sessions
July 9th: Orientation / Developing an A-Class Business: Goals, Mission & Vision – How to develop A Winning Capability Statement That Generates Business

July 16th & 23rd: Strategic Business Management – & Leadership

July 30th & August 6th: Economics

August 13th, 2oth, & 27t: Marketing and Communication

September 10th & 17th: Human Resource Management

September 24th & October 1st: Accounting and Finance

October 8th: Culture and Diversity

October 15th: Capability Statement

October 22nd: Bankers Panel Discussion / Capabilities Statement Presentation

October 27th: Women-Owned and Small Business Certifications in partnership with Dept. General Services, CPUC, MWD Graduation
Every Saturday (16-week Sessions) 
July 9  – Oct 27, 2022
9 am – 12 PM
Location: ZOOM
Admission: $200 when attendee qualifies for a scholarship (Program total value is $2,200). 
The fee includes 1 Year of NLBWA-IE Membership
Scholarships are available based on need and commitment.